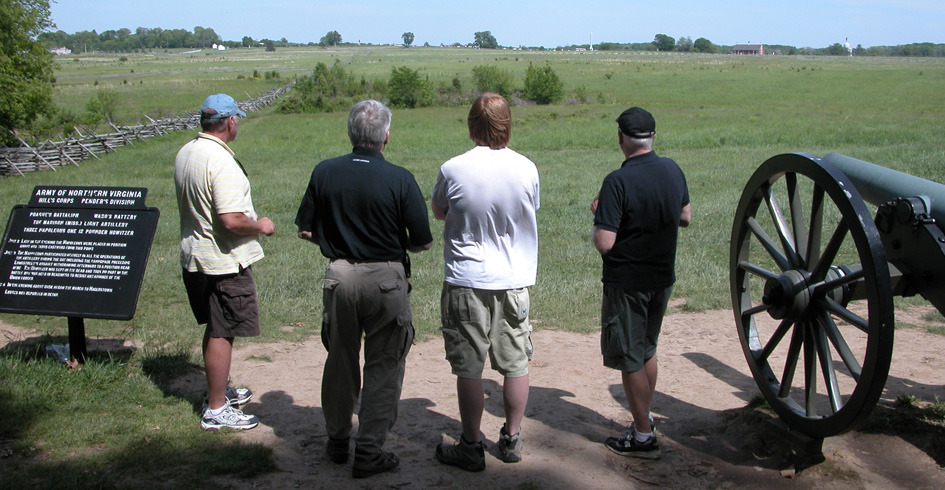 Leadership in Action
"Just as no defeat is final, neither is any victory.
You have to keep pushing forward...
we are all tempted to declare victory too soon."
From Relaunch by Mark Rutland
By now you've probably noticed there are a great many leadership programs being offered today. Each has its own hook or claim for a technique to teach some aspect of leadership; and most of them bear similarities like a new book or a catchy phrase.
But perhaps you have begun to wonder if your organization would benefit from a different approach. When is the last time you considered an off-site experience for your department or your company?
In recent years organizations ranging from Fortune 100 companies to churches and municipalities have been inspired by Leadership in Action. A great adjunct to classroom training, the Leadership in Action tour has the amazing capability to drive home an important message - or even help turn an organization around! It immerses attendees in an experience that can transform their perspective, renew their enthusiasm, and give breath to a new vision for the company's future.
How is this possible? Because the Leadership in Action tour incorporates a set of elements you won't find anywhere else: a gripping story, a breathtaking historic setting, hands-on participation that engages participants, and an indelible impression that your group will never forget.
The Leadership in Action tour is a powerful tool combining exercise, visual media, classroom vignettes, living history reenactors, and more. Leadership in Action is so special because it is organic; it powerfully engages the hearts and minds of attendees in ways traditional leadership programs cannot match.